addSorry, Only For US Now, Other Countries Are Out Of Stock.
addUnlimited Flashes & Dynamic Cooling & Painless, hair removal for women & men.
addBest laser hair removal in BoSidin, full body treatment only 10 minutes.
addFDA cleared and clinically proven, safe at home laser hair removal.
addBest permanent hair removal: Pubic hair, legs, arms, underarm, facial and SR mode.
addAdvanced OPT hair removal(the benefits of Laser and IPL technology)
First time: Large area depilation can be done without adding attached head. However, for bikini parts to laser hair removal, please use the bikini accessory head. Second time: SR head with laser photo rejuvenation which can be used after depilation to improve skin problems scientifically.
Incredible!!
Definitely like to use mini. I hate waxing and shaving frequently, and professional lasers always seem to be too expensive. All in all, I think the mini fits all the choices in my mind. I really like it, will recommend and have already recommended.
Great purchase!
I bought this product by reading reviews, but I doubt it. I spent a long time writing my review to test it thoroughly. Now I can say with certainty that the product is indeed effective. Two times a week is enough, I noticed an effective reduction and slowing down of hair growth. Great purchase! The nightmare of not needing hair is over.
Easy to use and PAINLESS
The design itself is beautiful, the packaging is perfect, and the instructions are very easy to use and intuitive. I can hardly feel any pain. I have only used it 3 times because my hair is thick, so I haven't seen much difference yet, but I am very satisfied with this product and am excited about the gradual improvement over time. If you are looking for a more comfortable experience, this is your best choice.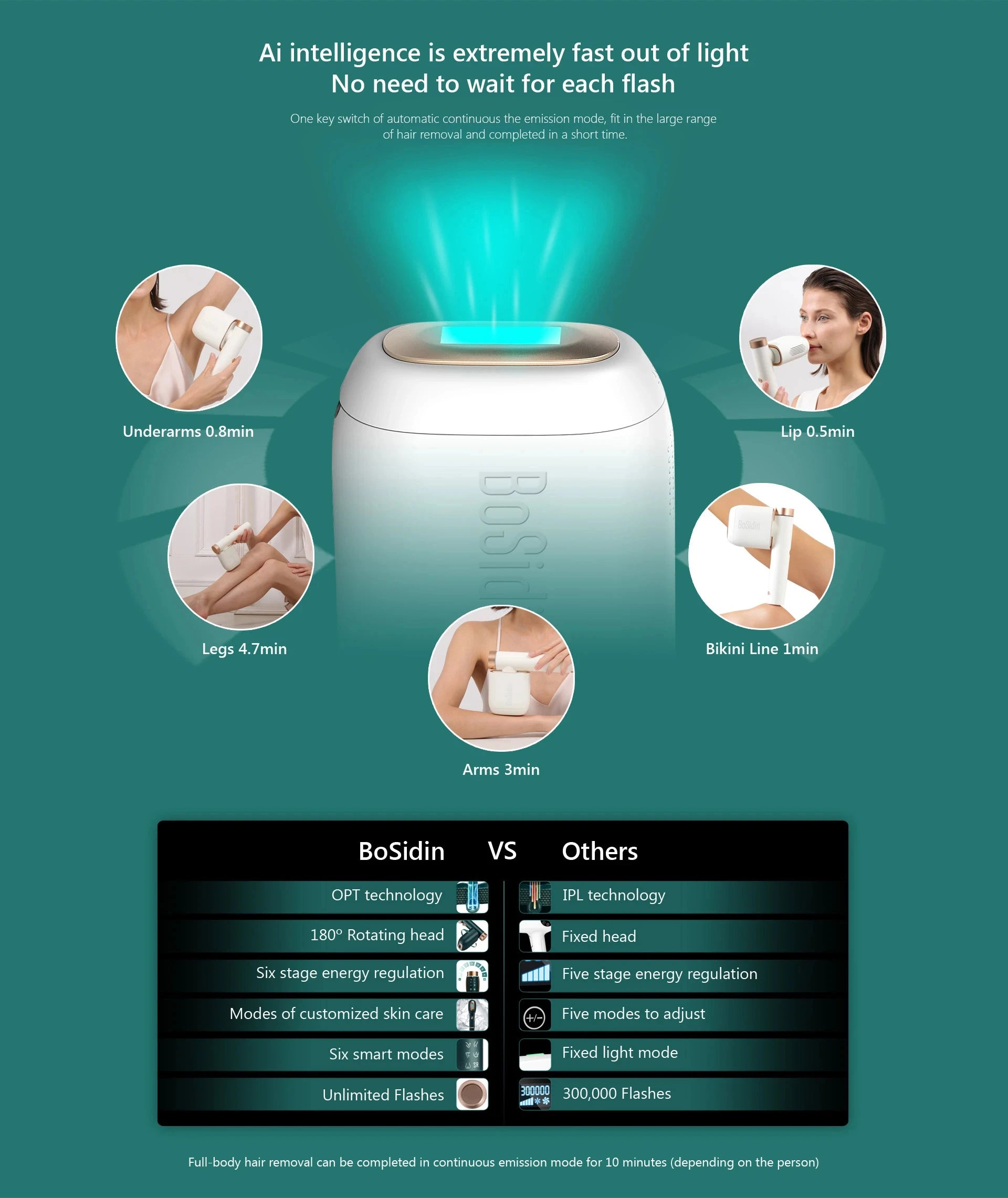 Specifications
Safety Certificate
FDA ※1
Product Size
200*126*51.8 MM
Guarantee
2 Year warranty 180 Days money-back guarantee