addPainless and Safety: BoSidin combined the continuous pulse technology with the dynamic cooling device. The DCD creates a cooling sensation as pulsed light is emitted onto the skin, making hair removal both painless and also safe to use in even the most sensitive areas.
addTwo in One Beauty Tool: For the Skin Rejuvenation function, BoSidin uses red light rejuvenation to boost collagen production, protect existing collagen and elastin, and reduce wrinkles and fine lines.
addFive Exclusive Attachments: The exclusive attachments not only can strengthen the effectiveness and achieve ideal hair removal results but also can shrink pores and remove the dart spots in the hair follicles on the treated skin, without leaving any roots.
addConvenient and Effective: The precision head can rotate 180 degrees in both directions, helping you access difficult-to-reach places. Full-body hair removal as fast as 15 minutes. You will notice a hair reduction after just 3 weeks of use.
addSave Money: No replacements or refills are needed. BoSidin hair removal device built to last for up to 25years of treatments. We offer a 180-day money-back guarantee and a 2-year warranty.
addSuitable for Both Women and Men: Women can use it safely from head to toe including upper lip, chin, underarms, legs, arms, and bikini. It's also the ideal tool for men to remove hair on the chest, back, arms, stomach, and legs.
First time: Large area depilation can be done without adding attached head. However, for bikini,arm,armpit,leg parts to IPL laser hair removal, please use accessory head. Second time: SR head with laser photo rejuvenation which can be used after depilation to improve skin problems scientifically.
Thank you for your kind words, Paula . We're so happy to hear that you loves the pioneer pro.
If you ever have any questions or concerns about your hair removal treatment, please don't hesitate to reach out to us. We want to make sure you are always happy with your purchase.
Thank you again for choosing Bosidin.
Bosidin Official Store
NICE to have
Because my legs have a lot of hair and thick. In the past, I used a razor, which was really painful and I needed to shave at least once a week. So I measured it and decided to buy bosidin. The price of this product is very good and value for money. I'm glad it didn't let me down. It fits my hand very well, it is not very heavy, you have to shave your hair before you use it. It is important to wear the glasses they provide, because when you press the flash button, there will be dazzling light. The first time I tried, I didn't wear glasses, so when the screen flickered, I was shocked. It is best to use 1-2 gears in the early stage. It is simple and convenient, I have seen some changes, if I have anything to say, I will continue to update.
100% HAPPY
Bosidin-mini is easy to use and light in weight. Using this product has made my life easier, and after using it a few times, I can already see the effect. I am a 100% satisfied customer! I told some of my friends this good news! AAA+++
Five PreciseTargeting Attachment Heads: Effectively Remove Your Unwanted Hair With No Black Spots
With the BoSidin Hair Removal Device Pro
even the thick, stubborn or coarse hair can get ideal results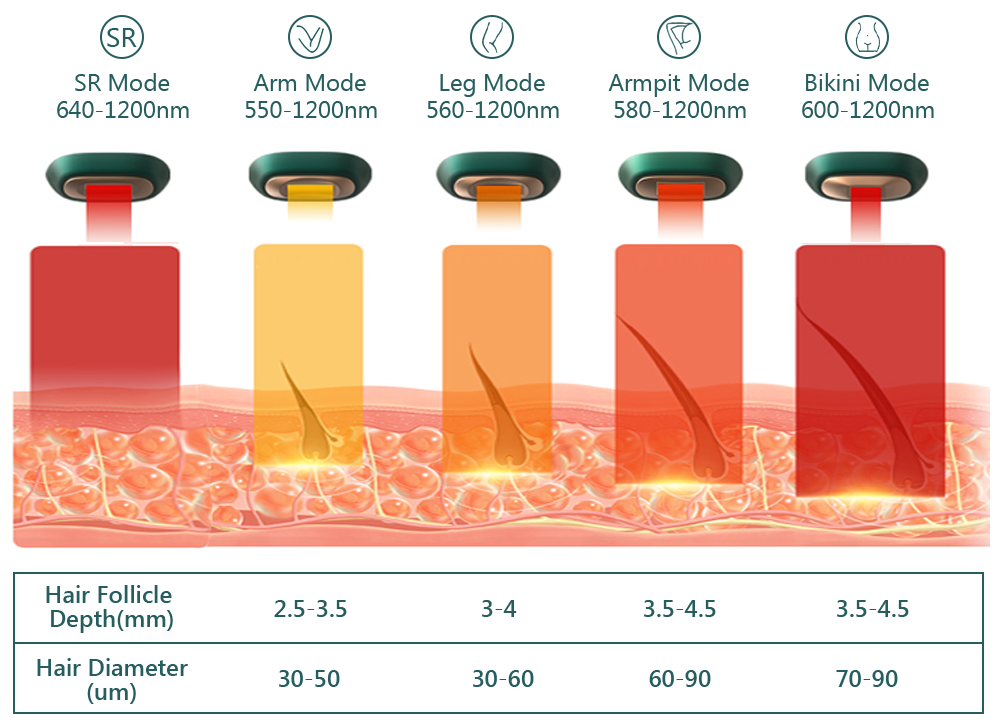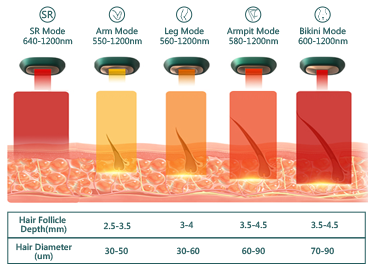 Specifications
Safety Certificate
FDA ※1
Product Size
200*126*51.8 MM
Guarantee
2 Year warranty 180 Days money-back guarantee