addPainless and Safety: BoSidin combined the continuous pulse technology with the dynamic cooling device. The DCD creates a cooling sensation as pulsed light is emitted onto the skin, making hair removal both painless and also safe to use in even the most sensitive areas.
addTwo in One Beauty Tool: For the Skin Rejuvenation function, BoSidin uses red light rejuvenation to boost collagen production, protect existing collagen and elastin, and reduce wrinkles and fine lines.
addFive Exclusive Attachments: The exclusive attachments not only can strengthen the effectiveness and achieve ideal hair removal results but also can shrink pores and remove the dart spots in the hair follicles on the treated skin, without leaving any roots.
addConvenient and Effective: The precision head can rotate 180 degrees in both directions, helping you access difficult-to-reach places. Full-body hair removal as fast as 15 minutes. You will notice a hair reduction after just 3 weeks of use.
addSave Money: No replacements or refills are needed. BoSidin hair removal device built to last for up to 25years of treatments. We offer a 180-day money-back guarantee and a 2-year warranty.
addSuitable for Both Women and Men: Women can use it safely from head to toe including upper lip, chin, underarms, legs, arms, and bikini. It's also the ideal tool for men to remove hair on the chest, back, arms, stomach, and legs.
First time: Large area depilation can be done without adding attached head. However, for bikini,arm,armpit,leg parts to IPL laser hair removal, please use accessory head. Second time: SR head with laser photo rejuvenation which can be used after depilation to improve skin problems scientifically.
So far so good
I have been using bosidin for a few weeks and I can already see that my leg hair has diminished and is growing slowly. Looking forward to long term usage to get the results I want. I will keep updating.
Worth the price
As stated in most of the reviews, it is easy to use and I did see results after 3 weeks of use. It makes my hair grow slower and thinner. I usually shave at least once a week and now I can shave twice a month. Overall, I am satisfied with this purchase.
It really works well
I use the 3rd gear, I don't feel pain, it's really easy to use, the hair growth rate has slowed down significantly, the new hair will become soft, I look forward to the long-term use effect, easy hair removal at home!
Five Wavelength: Precise IPL Laser Hair Removal For Different Body Parts
Designs for thick, stubborn, coarse hair
SR red light wave helps to rejuvenate and whiten whole body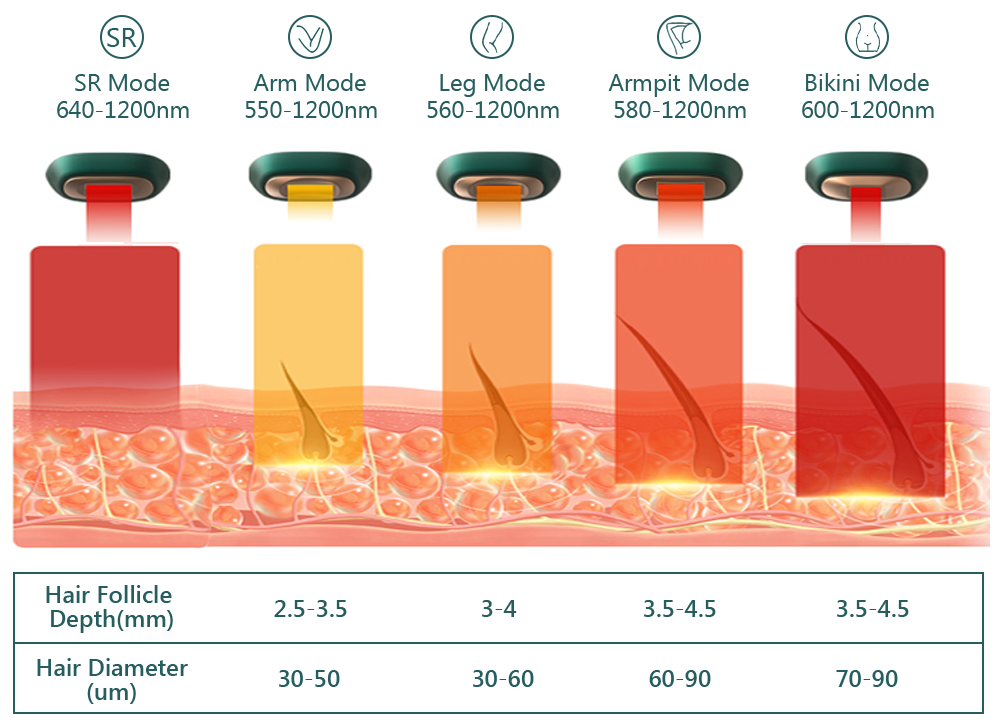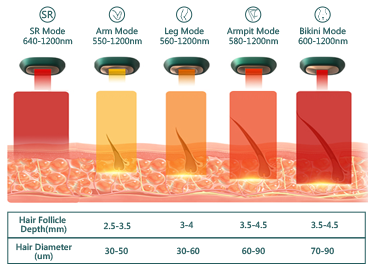 Specifications
Safety Certificate
FDA ※1
Product Size
200*126*51.8 MM
Guarantee
2 Year warranty 180 Days money-back guarantee