BoSidin
Medical Grade Hair Removal System
Combining Hair Removal & Skin Rejuvenation
Safe, Fast and Effective
BoSidin
Medical Grade Hair Removal System
Combining Hair Removal & Skin Rejuvenation
Safe, Fast and Effective
Innovative Hair Removal Technologies from BoSidin
Dynamic Cooling System
The dynamic cooling device (DCD) creates a cooling sensation on the skin immediately before pulsed light is emitted. Not only does this make hair removal completely painless, but it also makes it safe to use in even the most sensitive areas. The DCD finally makes hair removal a one-step process – no gels, creams, or ice packs are needed.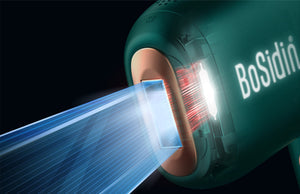 Medical-Grade Light Source
BoSidin uses light energy with a wavelength of 650-910nm, which can effectively inhibit hair growth. During treatment, it can filter out invalid light energy, so that the energy reaching the hair follicles is as high as 95%, and it reduces the effect of useless wavelengths on the surface skin, and will not cause damage to the surface skin.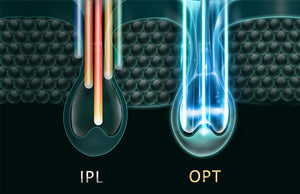 Advanced Pulse Technology
Traditional hair removal devices emit light at a single high-powered frequency, damaging tissue and allowing less light to reach each follicle. BoSidin's continuous pulse technology which make the energy that penetrates deeply into hair follicles has a qualitative upgrade, and it only has low influence on the skin surface. It's both gentler and more effective.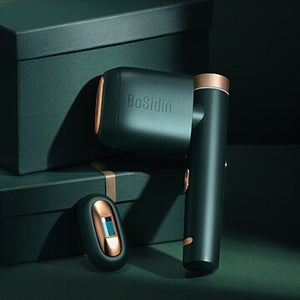 180-Days money back + 2-years warranty=100% satisfication garantee.With BoSidin, you can say goodbye to all the unwanted hair!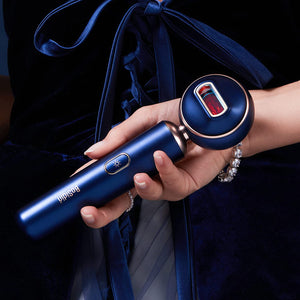 Don't know how to do before and after hair IPL laser removal treatment? BoSidin service team will provide you a lifetime consult service.
BoSidin's UK R&D team hired over 70 skin science experts from worldwide to ensure you get the best at-home hair removal device.