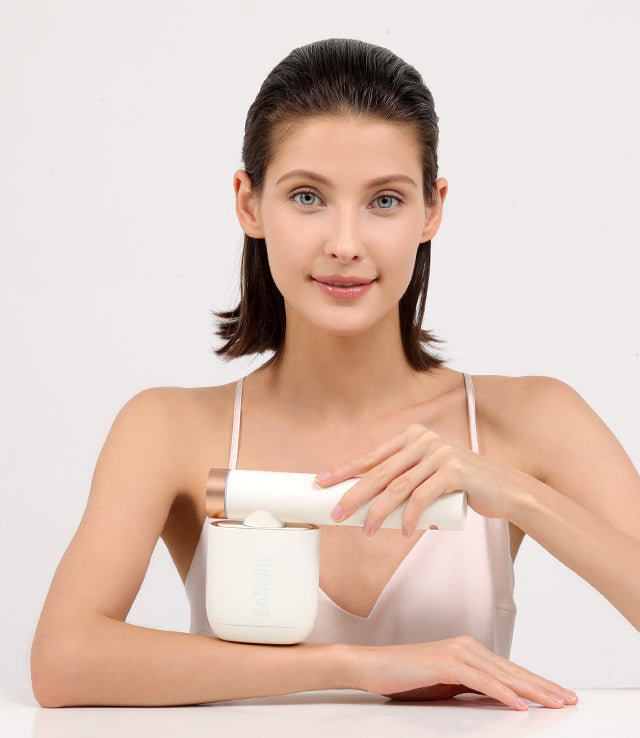 BoSidin
Achieve permanent hair removal at home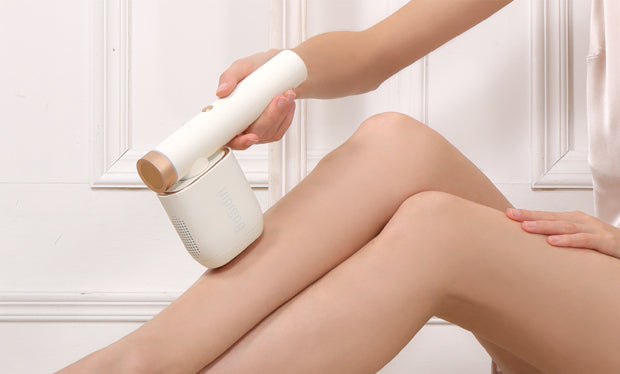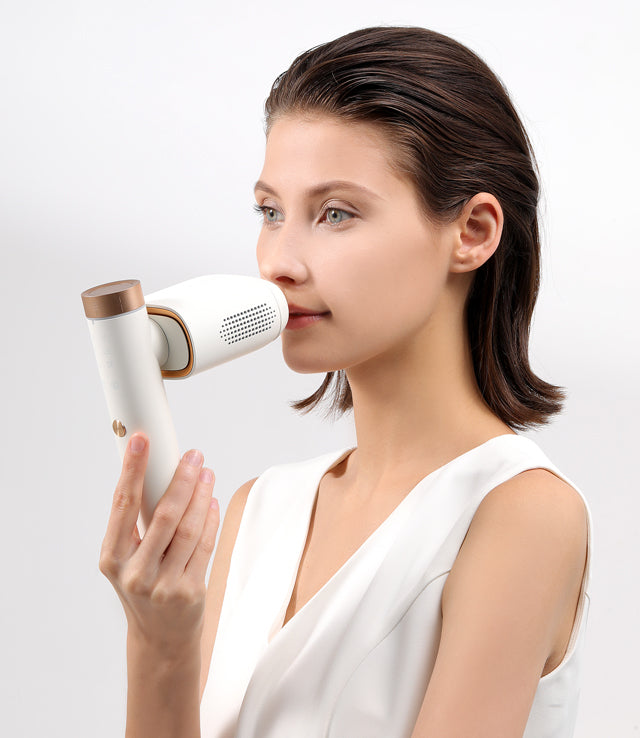 After 8 weeks, enjoy smooth skin.
Less laser hair removal cost.
The latest generation of OPT adopts laser and IPL hair removal technology with a perfect blend of energy level and wavelength, penetrate hair follicles, and the easiest at-home experience.
From 1-2nd week
(three times a week)
hair grows slowly, reducing by more than 75%
From 3-4th week
(once/twice a week)
less hair, dark spots will be reduced
From 4-8th week
(once for every week)
best home laser hair removal, 99% will be cleaned.
BoSidin facial hair removal device also adopt skin rejuvenation to improve anti-age skin.
As years go by, your skin began to tell a story—lazy summer days spent out in the sun, going through a difficult adolescence, each and every time your smile reached your eyes. Even significant weight gain or weight loss which can write its own chapter. Without a doubt, your skin can be the physical evidence of a life well-lived.
Fortunately, BoSidin not only can do facial hair removal for women it also has the sixth-generation photo rejuvenation technology incorporates a three-layer light source to individually penetrate different layers of the skin to improve elasticity and restores collagen production, IPL combines cleansing, laser photo rejuvenation, and repair into one single treatment, reducing wrinkles and blemishes and creating firmer, brighter skin.
Improve your daily skin problems:
Dry skin
Oily skin
Acne skin
Dark yellow skin
Improve your daily skin problems:
Ready Laser Hair Removal Device
Avoid Awkward
Awkward chest hair say goodbye
Swim / Gym
Make a neat appearance
Social Occasion
Avoid embarrassment when you're intimate
Intimate
Operate Easily
Step 1
Shave your hair in hair removal part.
Step 2
Plug the device and turn on the power.
Step 3
Turn on the machine and select the gear energy position.
Step 4
Adjust to the mode which you want, vertically contact the depilator with the skin.
Step 5
Wear goggles and hit the first time(Without attachment or use bikini magnetic attachment).
Step 6
Configure the corresponding SR head, repair damaged skin (Hit the second time)
Is hair removal at home work for me?
Suitable hair color
√
√
√
√
×
×
×
About Tattoo: You should not use BoSidin handset over tattoos. However, going around the tattoos is fine.
Choose your model
Pioneer-Pro Permanent Hair Removal Device
Upgrade to 5 targeting attachment head for treating the hair which is relatively stubborn and thick in different parts of body, Full body hair removal only in 15 minutes, Effict in 6 weeks.
Color: Green/White
| | |
| --- | --- |
| Goggle | |
| Razor | |
| Us Plug | |
| User Guide | |
| Warranty Card | |
| SR/Bikini Magnetic Attachment | |
| Arm/Leg/Armpit Magnetic Attachment | |
Free Shipping most countries, 180 Days Money Back.
BoSidin-Pioneer Hair Removal Handset with IPL & Laser
Unlimited Flashes, At Home Laser Hair Removal Device Suits for Women & Men, Painless Home Use on Bikini Line, Legs, Arms, Armpits, Upper Lip, Facial Hair Removal and SR Mode.
Color: Green/White
| | |
| --- | --- |
| Goggle | |
| Razor | |
| Us Plug | |
| User Guide | |
| Warranty Card | |
| Bikini Magnetic Attachment | |
| SR Magnetic Attachment | |
Free Shipping most countries, 180 Days Money Back.
Easy to use at home. the 180° rotation head and cooling feature make the experience comfortable and efficient. The fact that it's FDA cleared adds an extra layer of confidence in its safety and effectiveness.
I am in total amazement that this thing actually works. AND I have naturally blonde hair. It does seem like it takes forever ( that may also be because I am a blonde). I have been trying this on my legs, bikini line, and under arms and I have noticed the biggest difference on the bikini line. It showed a noticeable difference faster than the other two areas. The hair on my legs is basically light light blonde and always very soft. I have never had "stubble" before. it takes time and patience but it is working. The unit is lightweight, has a cooling feature (literally has no pain of any kind) and it has a rotating head, which is handy under certain circumstances. I would normally be hesitant to ever pay so much for something like this without knowing for certain that it works. So, if you are like me, always skeptical, try it, just be patient and consistent.
Everything about the product was great from the very beginning. The shipping was fast and on time, and when I received it, everything was beautifully displayed inside the box and nothing was damaged. It's really solid too and has a good feel to it. Not cheap at all and seems really high quality. Super stylish device.